Sri Lanka is famous for its cultural history, wildlife, stunning nature, beautiful beaches and delicious food. Our cycling adventure of Sri Lanka weaves in some of the must-see highlights and a blend of unknown secrets. We've been offering our Beaches and Backroads tour since 2017, and as such are very fond of this stunning country. Affectionately, and accurately nicknamed the 'Pearl of the Indian ocean', Sri Lanka is not to be missed.
The idyllic island of Sri Lanka is recovering from the tragic incidents of last Easter. However, the island still stands strong and is ready to welcome tourists back. This November would be a serendipous time to discover the island that inspired the word. Known as one of the most hospitable nations in the world, a smile will be waiting for you. In the spirit of encouraging as many of you as possible to support the amazing local communities during this time of need, we're offering a discount of £300 on our departure this November. If that wasn't enough, you'll also be able to take advantage of great value flight prices too.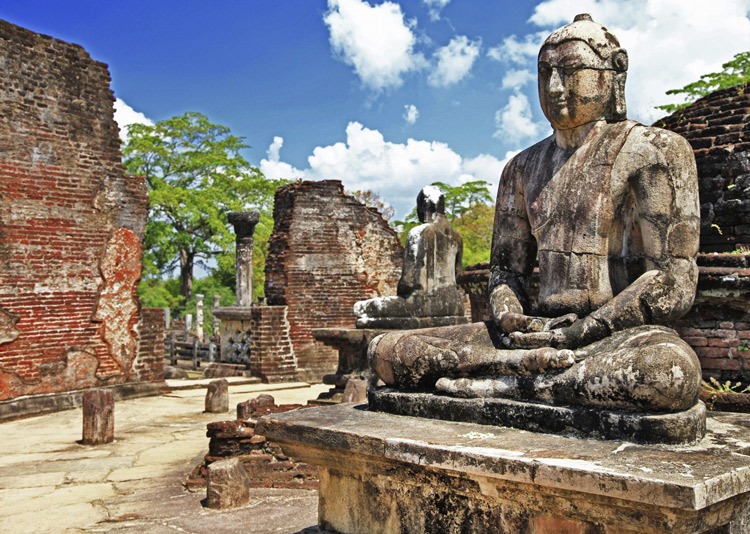 Culture and History

Sri Lanka has a complex history stretching back to 543 BC when Prince Vijaya from India was banished to the island. Along with his followers he setup the first Kingdom in Sri Lanka. From then on the capital has relocated several times, moving it's way through the country to avoid invaders, consolidate power and suit the whims of kings. Our cycling route follows this path where we visit the ancient kingdoms of Anuradhapura, Sigiriya and Kandy. Our favorite is visiting the Bodhi Tree in Anuradhapura. The Bodhi Tree is believed to be part of the original tree Buddha attained enlightenment under. We visit the tree late evening with Ruwan, a local resident and devout Buddhist. It's a spiritual experience to be amongst the believers, and be quiet observers of their traditions.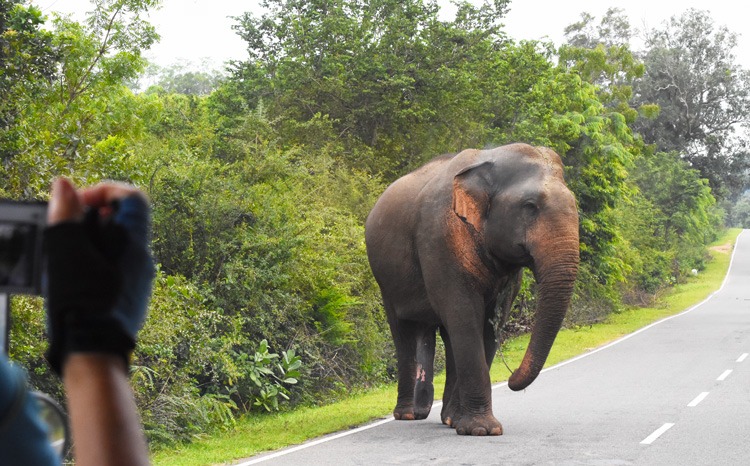 Nature and Wildlife

Sri Lanka is also famous for having such a diverse range of flora and fauna compacted on the tiny island. From flat dry zones to lush rainforests the scenery is constantly changing. Our routes are through the back arteries of the country where peacocks, monitor lizards and mongooses constantly dart across our paths. We ride past paddy fields, rubber plantations, canal roads, tea estates, pine forests, sugarcane fields and much more. One of the highlights, apart from the safari in Udawalawe and Minneriya National Park, is on the day we ride from the hills in Bandarawela down to the plains in Katharagama. The day starts with beautiful winding roads through the hills with views of the surrounding valleys till we reach the plains where we cut through sugarcane fields. We need to be on the lookout for the local "politician"; a tusker who is regular fixture on the road, demanding a transit "tax" from passer-by's. (A tusker is an elephant with tusks, and what normally happens is that the elephant stands in the middle of the road stopping traffic. Most locals are prepared for this and so carry some fruit such as watermelons or bananas, and throw them by the side of the road to get the elephant to move out of the way!)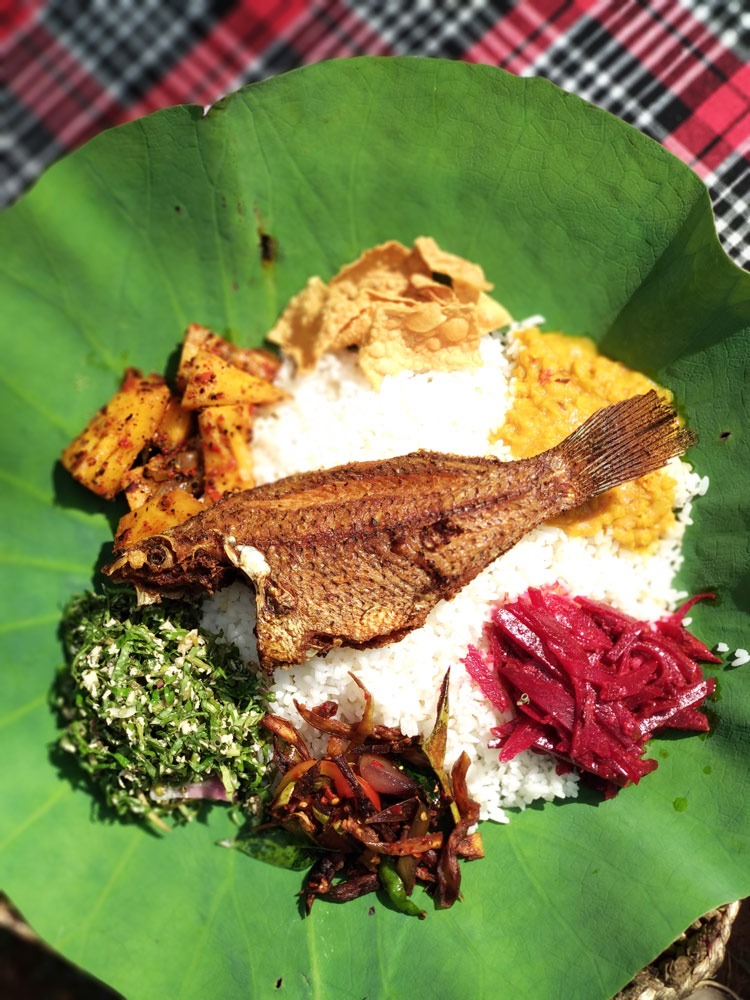 food
Sri Lanka has so much food to offer and we take our picnics seriously! Our guides are constantly on the lookout for when the food is the freshest. There is nothing better than catching a Hopper maker at the beginning of his shift. Hoppers are a sort of savory pancake made from rice flour, and fresh, hot, soft yet crisp hoppers are a thing of beauty. The same goes for other delicacies as well as local produce. All our picnics are stocked with fresh fruits bought on the day from local vendors. We have something for everyone and even have a day with crackers and local cheese from a dairy farm we cycle through. Our favorite though is a visit to a "Hela Bojun"; these food stands are run by local woman's co-operatives and make some authentic Sri Lankan snacks that you wouldn't find anywhere unless you knew someone's grandmother.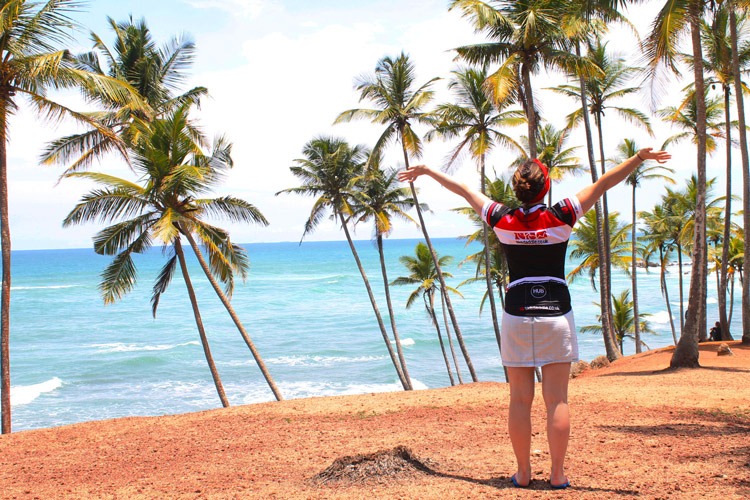 Timing
Sri Lanka's tourism industry is recovering right now. What that means is that everything is less crowded and leads to a more authentic experience for you. Another consideration is that roughly 1 in 10 families in Sri Lanka depend on the tourism industry. Making a visit during the industry's recovery phase can help boost the process and aid communities that rely on tourism the most. Also, with flight prices at the best they've been for a while, now's the perfect time to bag a bargain.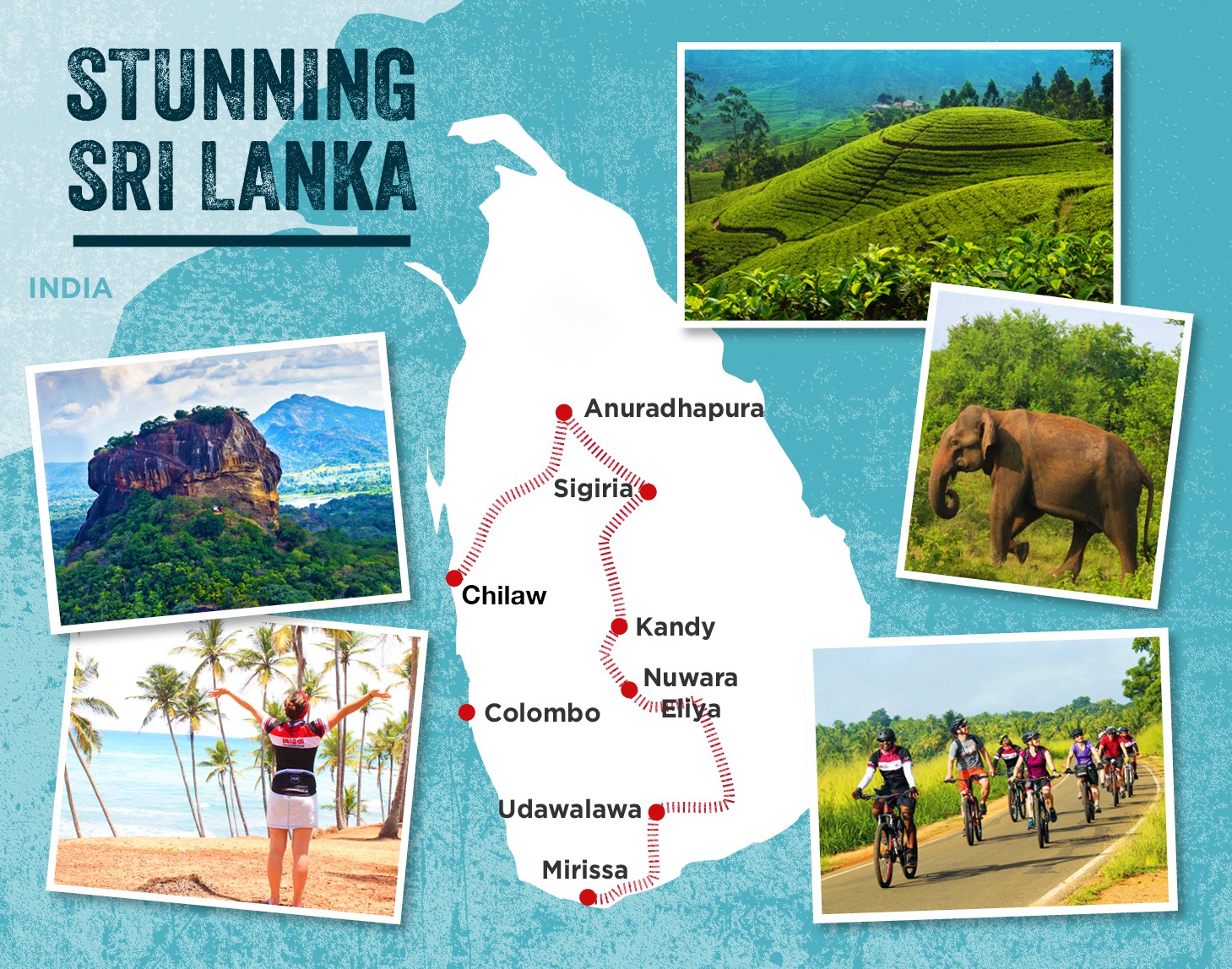 Check out our Sri Lanka Beaches and Backroads tour here!