A new year means lots more travel adventures to get planning for and excited about! But if you haven't got a clue where to begin, don't worry, we've got it covered. Our handy 'where to go when' list breaks down the coming year to share when it's best to visit some of the key destinations in our range. So, what are you waiting for? Time to seek out a country, its people and its culture…
January
Whilst Europe sits in the grips of winter, Central and Latin America's sun-kissed shores and dramatic landscapes are basking in lashings of sunshine – the ideal escape for adventurous cyclists eager to getaway early in the year. This is Costa Rica's dry season and one of the best times to enjoy the country's incredible palm-fringed coastline and explore the lush, abundant rainforests. Further down the continent, Chile and Argentina are in the middle of their summer season too so another great option for those keen to take in stunning natural sights beneath big blue skies.
February
Early winter is also the best time of the year to visit the magical lands of Asia. India's vast size means it has numerous climate zones, but if you want to make the most of your time here, we recommend going during the cool and dry season that lasts from November to March. February is one of the best times to go, when nearly the whole country is warm and sunny. It's the perfect month to explore ancient cultures, exquisite cuisine and the untamed natural beauty of this land. Choose between two regions, kerala or Rajasthan, and find yourself faraway on an unforgettable adventure.
A treat for the senses also awaits you in vibrant vietnam where our cycling holiday enables you to experience the authentic sights and sounds of this ethereal destination. February is prime time to go as dry and sunny weather is expected along the entire length of the country. Join us on our holiday that will take you from South to North on a journey of incredible contrasts, from bustling cities to stunning coastline.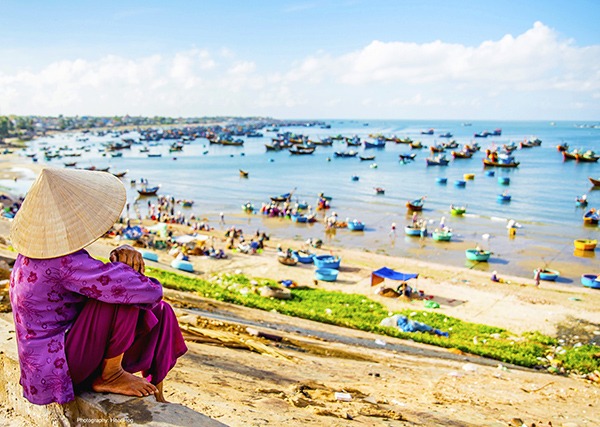 March
Get your bikes ready as the skies are clearing and temperatures start to rise in Europe. The Iberian Peninsula is our top choice for an early-season destination and is home to some of Europe's most spectacular mountain trails and smooth tarmac. It's ideal for those eager to get on their bikes early in the spring while avoiding crowds, hot temperatures and high flight prices. Our cycling holidays in Spain take on challenging mountain biking trails and road cycling to rival the Vuelta. Or you can head to the wild Atlantic coast of Portugalthe dramatic western edge of the continent is home to a spectacular coastline, historic cities packed full of traditional features, and incredible riding, of course.
April
Time to tick off some of your bucket list cities! April is one of the best months of the year to visit the busiest and most popular cities in Europe. The temperatures are pleasant and the crowds are much smaller compared to later in the summer. Our top picks are Sintra and Porto In Portugal; Siena and San Gimignano in Tuscany; Seville and Granada in Andalucia; and Alberobello in Puglia.
Or are you after something a little bit more… blooming? The sensational Tulip Tour in Holland is your chance to experience this destination in all its glory during the most beautiful time of the year. Set over 5 days, our memorable Bike and Boat holiday comes with the chance to enjoy authentic Dutch barge accommodation alongside a visit to the world famous Keukenhof Gardens where seven million blooming bulbs can be found bursting in an array of colour.
May
On May 2nd, Italy and the world will honor the 500th anniversary since Leonardo da Vinci's death. Milan, Florence and museums of Tuscany are going all out to celebrate the life and mind of the genius and celebrations will last much of the year. If a visit to a museum or art gallery is a must for you on all your trips, then now is the best time to pay Italy to visit. For an extra special experience, we recommend cycling the classical and picture-perfect Italian landscapes of tuscanythe region where the genius of Leonardo Da Vinci was born and raised.
Another reason why all eyes will be on Italy in May is the iconic first Grand Tour of the season – Giro d'Italia, which will take place from 10th of May until 2nd of June. Cyclists seeking big mountain experiences in 2019 will be thrilled to hear about our one-off special which takes you up into the Italian Alps to follow the pros on the Giro d'Italia's 102nd edition. This is a rollercoaster itinerary packed full of unmissable Italian highlights, including the opportunity to watch the pros battle for the Maglia Rosa on the slopes of the Gavia! It's time to turn all your pro cycling dreams into reality!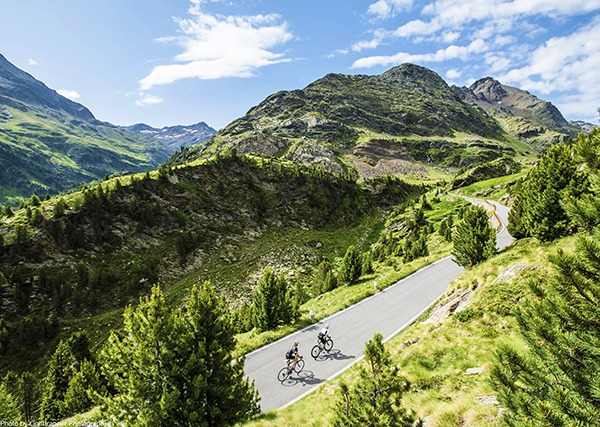 june
You don't have to travel far to experience amazing cycling and beautiful landscapes! The UK is home to some of our favorite routes and places on the planet and June is the perfect time to explore all of them. Our local team have searched tirelessly to find the best riding opportunities possible and there is something for every type of rider amongst our range of holidays in the UKwhether it's a weekend away or something much longer.
If you are looking for a challenge, then our Land's End to John O'Groats is the cycling trip for you, or for something slightly less demanding, why not take on the iconic coast to coast or Hadrian's Cycleway. If you're after some exciting singletrack, check out our selection of mountain biking holidays in the UK ranging from the wilds of Scotland to the rolling beauty of the Chilterns, with the magnificence of the Lake District in between. For even more options in Yorkshire, Derbyshire or Northumberland, check out our Best of British creak.
July
Good news for enthusiasts of the greatest cycling race of all time, as this year's Tour de France celebrates 100 years of the Yellow Jersey with more climbs and mountain top finishes than ever. Our road cycling holidays in france offer plenty of opportunity to aspire to pro-riding glory. Whether you're looking to cycle end-to-end for the ultimate cycling journey, or want to conquer a couple of the iconic cols featured in the race, our range of holidays in france has it all.
But it's not all about the speed and fame. france is the perfect location for leisure cyclists, and the kids too. From the canals and wines of burgundy and the rolling hills and history of the dordogneto the glamor of the south coast in provence and corsicato the famed Loire Valley. The spiritual home of cycling is calling!
August
We believe that exploring a destination on two wheels makes for one of the most memorable and rewarding family holidays you can experience. Our summer family cycling holidays are all about having fun and inspiring the next generation of two-wheelers. All of the routes are family-friendly and give kids the chance to learn more about the destination and its culture. Whether you're looking for the ultimate adventure or something suitable for even the smallest wheels, take a look at our range of options where we are sure you will find something your whole family will enjoy.
If you're looking for a change of scenery from Mediterranean landscapes this year, we recommend heading to central Europe where you will be spoiled with views of idyllic lakes and endless rivers. You can experience the continent's second longest river on a classic border-hopping journey following the mighty Danubeor enjoy a rewarding circular route soaking up Lake Constance, one of Europe's most beautiful lakes. Sound good? Then check out our range of Lakes, Coasts and Islands holidays to find the trip that ticks all your boxes.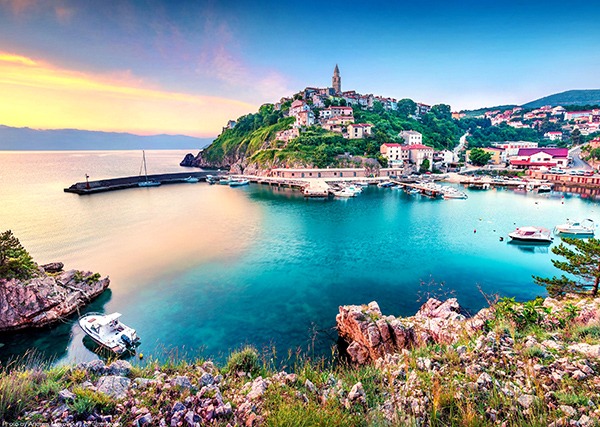 September
September is the month to go off the beaten path and explore less-traveled European destinations! while Croatia is not really a hidden gem anymore, there's so much more of the country that is still mostly undiscovered by travelers beyond the Dalmatian Coast. The Adriatic shore farther north has its own distinct charm and the neighboring regions of Istria and the Kvarner Riviera are lush and green, with mountains rising in close proximity to the coast. For those after a fantastic combination of relaxed riding and staying on board a yacht, we also have an itinerary in the kvarner baywhich offers a tour of the destination's scenic, lesser-visited islands in the North.
Beautiful landscapes really will greet you on an almost constant basis in Slovenia! This natural wonderland is blessed with tranquil lakes, ethereal gorges and unspoilt woodland, making it an ideal destination for exploring by bike for both adults and kids. Backed by the Julian Alps and home to fairytale-like landscapes, Slovenia provides a picturesque setting for a holiday off the beaten path. Plenty of off the bike fun awaits you here too, from a chance to soak up national parks to exploring world-famous karst caves.
october
Summer is almost over but don't rush into packing your sunscreen and swimsuit away! There are plenty of European coastal destinations that only get better in the autumn when the summer crowds are gone and the temperatures are just perfect for an active break on your bike.
Set in the mid-Atlantic, the volcanic archipelago of the Azores is a destination like no other in Europe and is perfect if you're looking for an island escape in October. From lush valleys and vivid blue lakes, to vast craters, hot springs and tropical waterfalls… this is a truly spectacular place to enjoy on two wheels. Our holidays take place on the largest island, stunning Sao Miguel and you can choose between a road cycling option not short on challenges or go for a more leisurely ride.
Our experts based in Italy say October is one of the best months to experience the stunning Mediterranean island of Sardinia. Home to white sandy beaches and crystal-clear seas that rival the Caribbean (yes, really!) this lesser-visited destination is perfect for any kind of cyclist (including families!) Mountain bikers will benefit from our expert guides who feel at home here and know where to find the best singletrack on the island, while road cyclists will experience the fantastic network of quiet roads which are often accompanied by stunning coastline.
November
Get your party shoes on, as Cuba is celebrating 500 years of Havana. If you already thought that Havana was a lively city filled with music and history – you've seen nothing yet! The 2019 celebrations promise to take it to the whole new level. The city has an impressive line-up of festive events and city developments planned throughout the year as it is getting birthday-ready. There's no doubt that visiting Havana in 2019 will make for an extra special holiday, especially if you are going to be around on the big day – 16th of November.
Held once every four years, the 2019 Rugby World Cup will take place in Japan from September 20th to November 2nd and will see 20 nations compete for rugby's biggest prize. This will be the first ever Rugby World Cup to be hosted in Asia and promises to be one of the most exciting tournaments in the history of the sport. Autumn is also the perfect time to visit Japan as the temperatures are much more comfortable (compared to the hot summer months) for exploring this fascinating and beautiful country.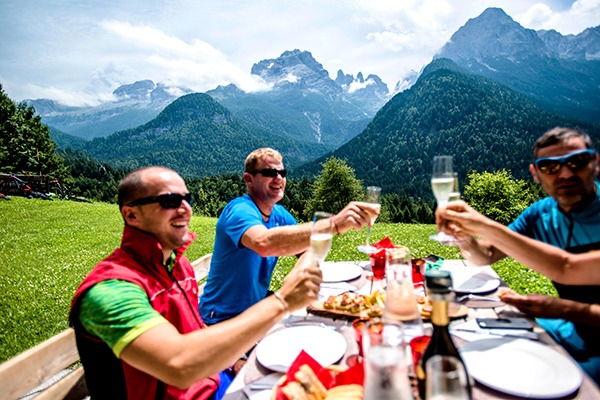 December
Looking for a different and exciting way to spend the festive season? We've some great cycling holidays that will see you enjoying some exceptional riding during the 'most wonderful time of the year'. Featuring all the classic Skedaddle ingredients, it's your chance to celebrate Christmas and New Year like never before and escape the wintry weather with the best off-season riding in Europe, so you can roll into 2020 in the best way possible. Here's where you could be pedallin'…
For mountain bikers: Spain or Portugal
For road cyclists: Spain, Costa Rica or Morocco
For adventure lovers: Costa Rica or Chile and Argentina
Need some more inspiration? Check out our blog for more destination insights or explore our full range of holidays in UK, Europe and further afield.