Cycling comes in many flavors and there is nothing to say you can't pick and mix! There are so many different ways of enjoying your bike – it would be a shame to miss out on any of them. Here's our short guide to different types of cycling written by our guide and cycling journalist, Hannah Reynolds!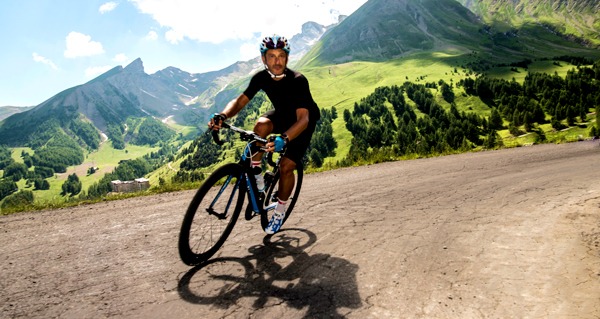 Road Cycling
Road cycling is the skinny tyre, sleek and fast version of cycling. With a road bike you can cover large distances in a day, thanks to your bike being lightweight, aerodynamic and built for speed. With a road bike you can climb to the summits of vast mountains, breathe in the cold, clean air and then fly down the other side.
Spinning along in a bunch of riders, the only sounds the clicking of gears and occasional whirring of the free-hub. Sweat dripping from your nose and the rasp of your breathing as you accelerate through the twists and turns of hair pin bends. The sun on your back and pin-sharp tan lines. This is road cycling. If you ride in the imaginary company of the pro peloton and hear the crowds cheer as you sprint toward the summit sign then you are a signed up member of the road cycling community.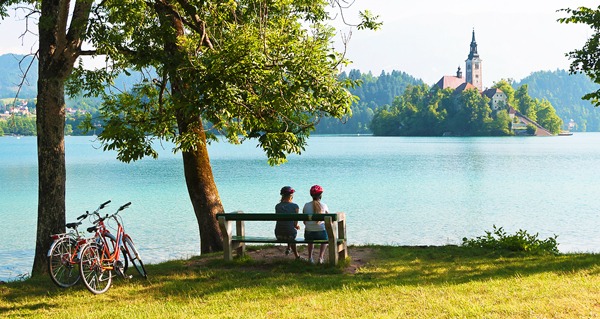 Leisure Cycling
Riding a bike is an awesome way to explore; by bike you can take the side roads, the back lanes and the hidden paths that other travelers miss out on. Cycling at your own pace you are free to look around you, and when something grabs your fancy stop and explore further. Whether it's pedaling peacefully past the sights with a perfect view from your saddle or finding that hidden back street café with the best coffee – your bike can take you places that you might otherwise never find.
Traveling by bike has just enough physical challenge to ensure that when you find that amazing ice-cream place or cozy restaurant, you have worked up an appetite. Park your bike, stretch out your legs in the sun and enjoy a well-earned treat!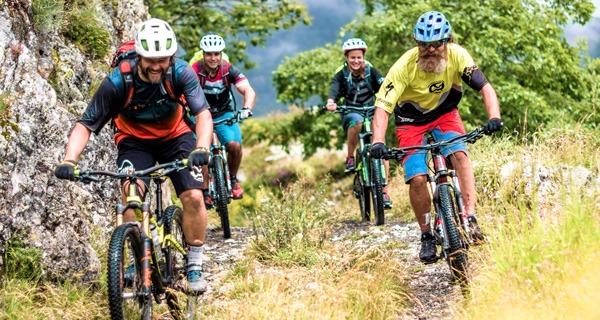 mountain biking
Skids are never just for kids! Sliding in the mud, rattling your way down rocks or roosting through dusty turns mountain biking gives you freedom, adventure, physical challenge and a hearty dose of adrenalin. Nature has built an incredible playground in the hills and mountain bikes are the perfect tool for enjoying it. Its knobbly tires can take you places way, way off the beaten track to find the most awesome views and the most thrilling trails.
Spectacular scenery, technical challenges and the camaraderie of the group makes mountain biking special. By the end of the swoopy single-track your face will ache from grinning. If you want to finish a ride bubbling with excitement and ready to do it again then it's a mountain bike you need underneath you.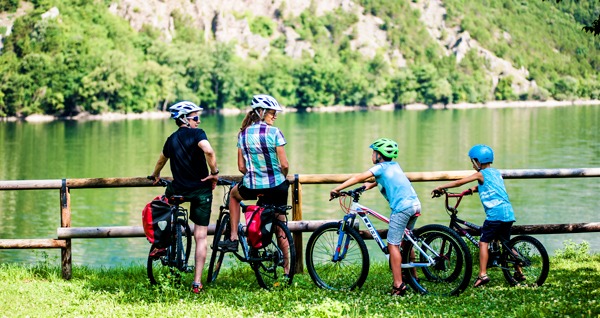 Family Cycling
Cycling is for everyone, from the oldest to the youngest, and there is no better way to bring a family together than through the experiences of a cycling holiday. Exploring somewhere new will allow everyone to share in a unique moment and build new memories together. By bike you can see and learn so much; from testing your language skills, trying new foods or learning how to navigate every day is full of surprises. You could stop for a swim, or an ice-cream, lie in the grass and enjoy a picnic, climb a tree or learn about the sights. Planning your days and riding together will pass on the passion of cycling to the next generation.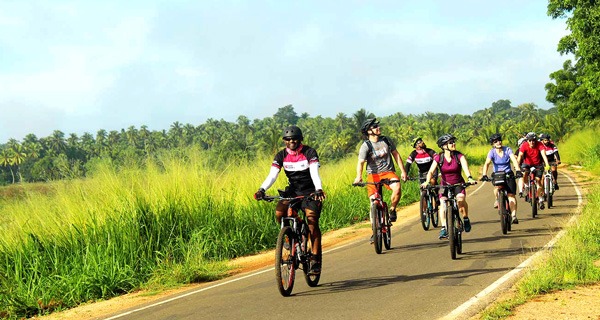 Cycling Adventures
A bicycle is a passport to discovery, with a bike you can head off the beaten track and immerse yourself in unfamiliar landscapes and culture. A bike can take you deeper into a country's heart and soul, it can take the rough paths with the smooth and spark conversations and connections with the people you meet.
Traveling by bike is a sensuous experience, it brings you in touch with the terrain, you can breathe in exciting new aromas and taste new foods. From your saddle you can get closer to nature and wildlife, seeing more than from a tour bus window. There's nothing more magical than hearing the heartbeat of the country you are visiting from the saddle.
Feeling inspired? Why not explore our full range of cycling holidays in the UK, Europe and further afield – we have something to suit everyone! You can choose by destination, by your preferred type of cycling and by your ability level.