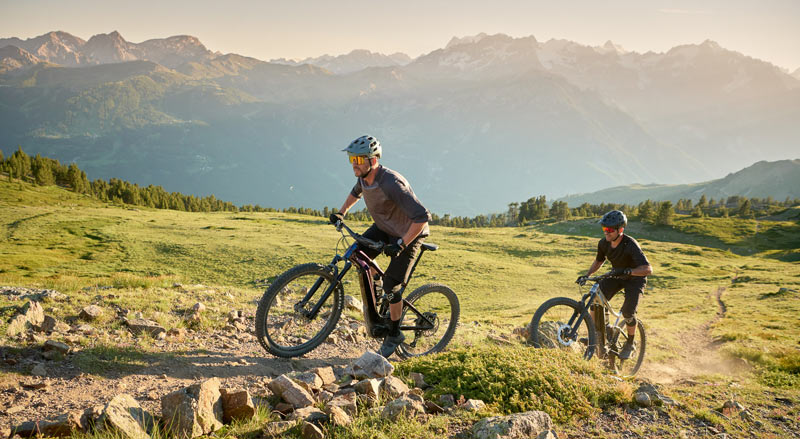 In its short history, the sport of mountain biking has been shaped by a constant flow of technological advances, some of which have stood the test of time while others have been relegated to the vault of ideas that, with hindsight, are laughed about over a cold beer at the end of a summer ride.
Disc brakes, suspension systems, and dropper posts make every ride more fun. Tubeless tires have almost eliminated flats from everyday rides and modern bike geometry and tire technology make tackling technical terrain safer and more enjoyable. On the flip side, no one wants to go back to the days of v-brakes, flex-stems and narrow flat bars.
---
Why electric mountain bikes
One of the most recent technological advancements, electric mountain bikes (eMTBs) have rapidly increased in popularity, with demand predicted to continue on its upward trajectory for years to come. So, why are they so popular? While they won't make you a better-skilled rider than you already are, these bikes give you a boost, either to cover more distance in a shorter amount of time or to go farther or higher than they might be able to accomplish under their own steam. And thanks to rapid advancements in drive technology, eMTBs now look and ride pretty much the same as your standard mountain bike, they just add a bit more power to every pedal stroke. What's not to like about that?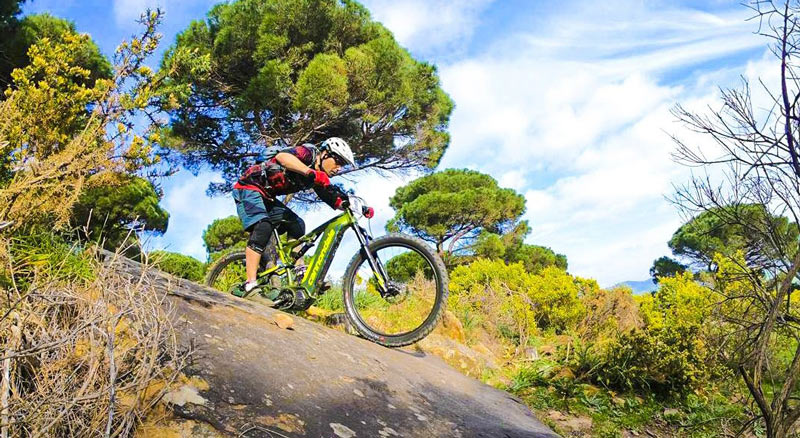 In response to demand, we introduced a small range of eMTB itineraries back in 2019 and now, four years later, we have grown the range considerably to include more eMTB-friendly trips and entire eMTB-focused holidays.
We encourage all our eMTB riders to be mindful and respectful of other riders and to use the appropriate level of assistance for the riding conditions. To ensure the enjoyment of the entire group, on holidays where there is a mix of bikes, the non-assist riders set the pace. For those who would prefer an all-eMTB tour, we offer eMTB-specific holidays with extended daily distances and climbing to explore more and take full advantage of the capabilities of the eMTBs.
Holidays include our latest addition in the UK, Lake District – Coniston, as well as now offering eMTB hire (or an option to bring your own) on our Off-Road Coast To Coast, Pennine Bridleway, and Sandstone Way tours. Check out our full range of eMTB holiday options including eMTB holidays in Spain and Italy!
Discover our exciting range of Electric Mountain Bike Holidays!
---
About the bikes
As biking specialists we understand that the quality of your bike makes a huge difference to your overall holiday experience. Here in the UK, we offer riders both the opportunity to bring along their own electric mountain bikes or test out eMTB technology by renting one of the giant bikes in our own eMTB fleet. Across Europe, we have partnered with carefully selected local bike hire providers to supply eMTBs that meet our high expectations. This means you will be supplied with a bike fitted with a reliable motor system and high-spec components – perfect for getting you up and down the hills safely and with a big smile on your face.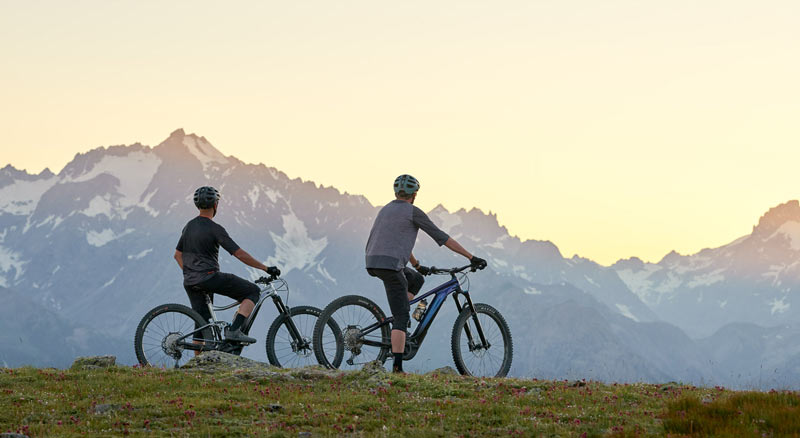 ---
We ask our expert
Our chief guide Steve has been riding around the world with us for more years than he will admit to and is an enthusiastic electric mountain bike convert. We caught up with him to find out more…
– Tell us about your electric bike experience?
"I've ridden an eMTB for a few years now and am still amazed by how much farther it allows me to ride, bigger distances than I've ever managed on demanding terrain! Living with the Lake District National Park on my doorstep means I can regularly ride some of the toughest and fun trails in the UK. Only recently, I ended up on an off road ride of 67 miles (extended because I was having so much fun and feeling so fired up!)… that's basically a weekend's worth of riding in one day, which is pretty much unheard of. I was absolutely jiggered by the end (it took me half an hour just to get myself back together). Although I was on empty, the bike still had nearly 20 miles of charge left…"
– Are electric mountain bikes for all riders?
"There's a misconception that electric bikes are for people that need some extra help in the saddle. While that might be true for some, tons of experienced riders have joined the eMTB revolution because it helps them see and do more during their ride. Our electric mountain bike holiday range has been specifically designed for mountain bikers who are comfortable on technical terrain, eager to ride longer distances and experience some classic destinations in a brand-new way."
– Any parting words of wisdom?
"An electric mountain bike won't turn you into an amazing rider, but it can empower you to go farther. If you're expecting these bikes to suddenly enable you to conquer technical terrain above your ability, you're going to be disappointed. What they will offer you is the opportunity to tackle way more technical terrain, at your level, during each ride."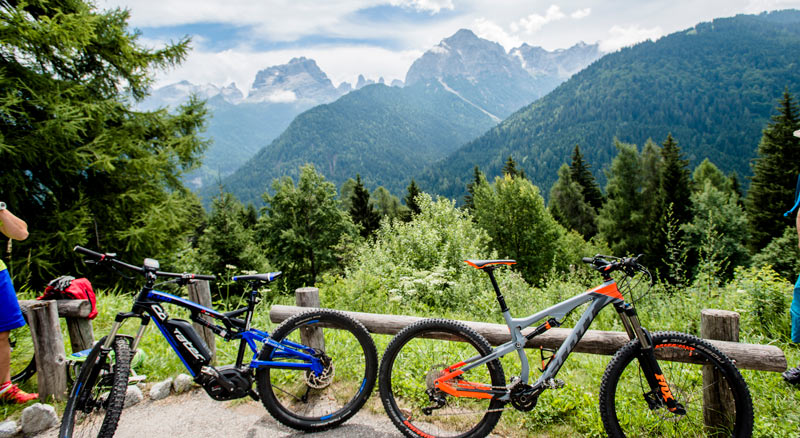 ---
As keen bikers and outdoors people we are passionate about sharing the amazing wild spaces of the world with our guests. Our range of Electric Mountain Bike Holidays offer experienced riders an opportunity to enjoy a phenomenal Skedaddle mountain biking journey and share the riding experience with other like-minded bikers.
Find out more about our Electric Mountain Bike Holidays (eMTB) here!