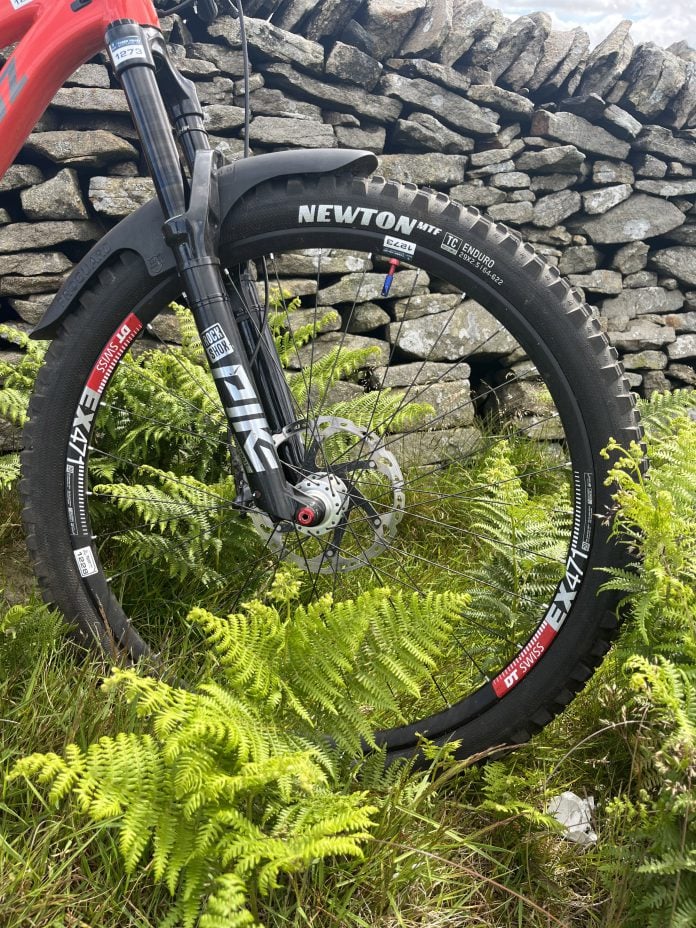 Mountain bike tires from one of the biggest names in rubber
In April 2018 Goodyear stepped back into the world of bicycle tires, releasing a full range of Road, Gravel and Mountain Bike tires which generated quite a stir. We've been testing their latest MTB offering – the Newton MTF and MTR in the 29″ flavour. Buckle in for an in-depth review of some of the most underrated enduro tires of 2022!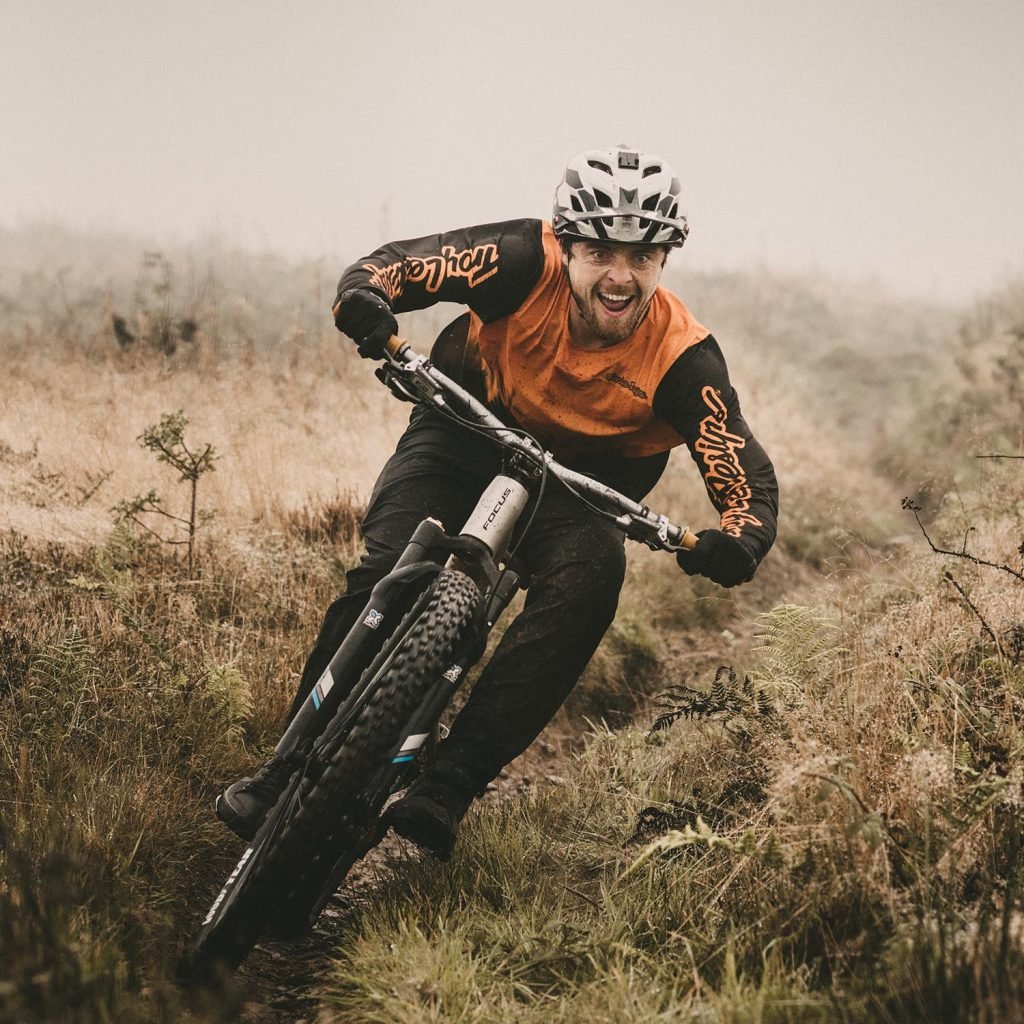 The World of Gravel Riding
When testing tires it is always good to go in without any preconceptions, however we couldn't shake the idea that these tires weren't going to be anything special. With such stiff competition from brands like Maxxis, Schwalbe, and Vittoria how could Goodyear possibly bring anything to the table? It soon became apparent that we were totally wrong – it's been a long time since we've ridden such confidence inspiring rubber…
Newton MTF Enduro
Lets start at the front: the Goodyear Newton MTF 29″ x 2.5″ (Mountain Front) which we tested in the Enduro Casing (2 x 120 TPI casing) is a relativity fast rolling, rounded shoulder front-specific tire that is somewhat comparable to a Michelin Wild Enduro in that it doesn't feel under-gunned when it comes to cornering ability. The tire has plenty of siping on the center of the knobs to allow for debris release, while maintaining a stiff and reliable structure that you can weight with confidence. We began testing at our usual 20/25 PSI front/ rear combo, but soon came to the conclusion that you can afford to run this front tire at ridiculously low pressures – we're talking 15 PSI in some conditions! We soon settled on 17 PSI with no insert. At this pressure, the tire was stable enough to remain on the bead in hard cornering, while staying supple through rocks and roots.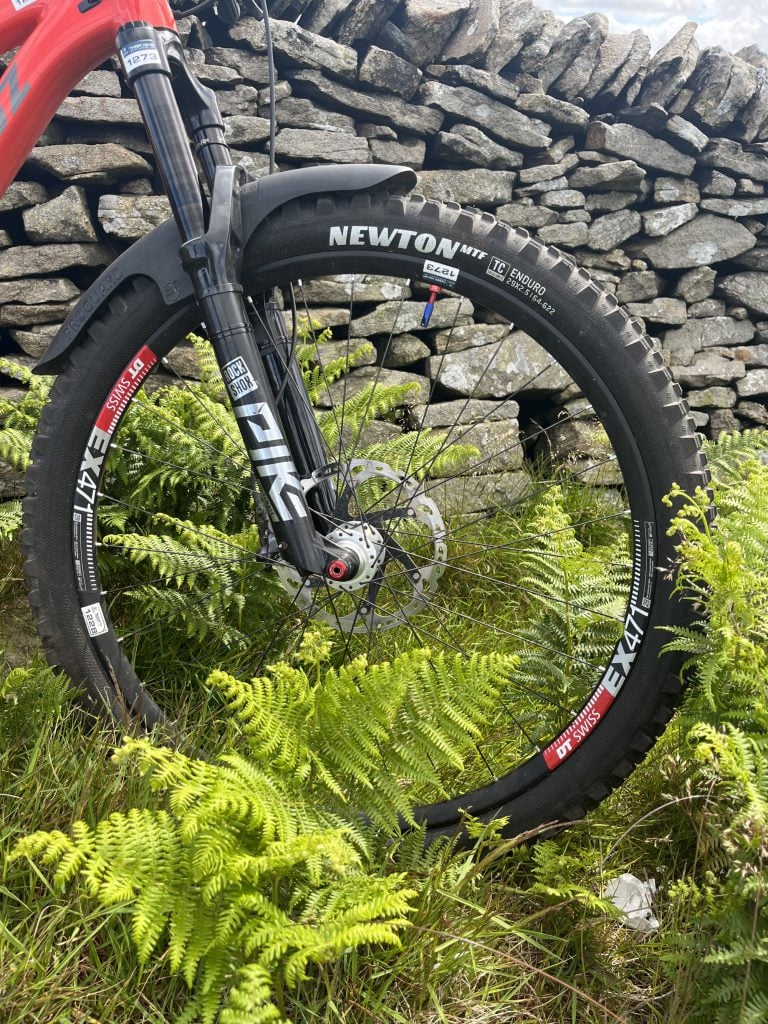 Shop Tire Inserts
All in all, the MTF is a worthy contender for the 1 tire quiver-killer of front tyres, having raced it at Ard Rock, Llangollen and put big XC miles on it we can't seem to think of another front tire with so many fantastic attributes. At 1280g for the 29″ x 2.5″ Enduro casting MTF, it stacks up pretty evenly with other tires of the same TPI and width in its category too.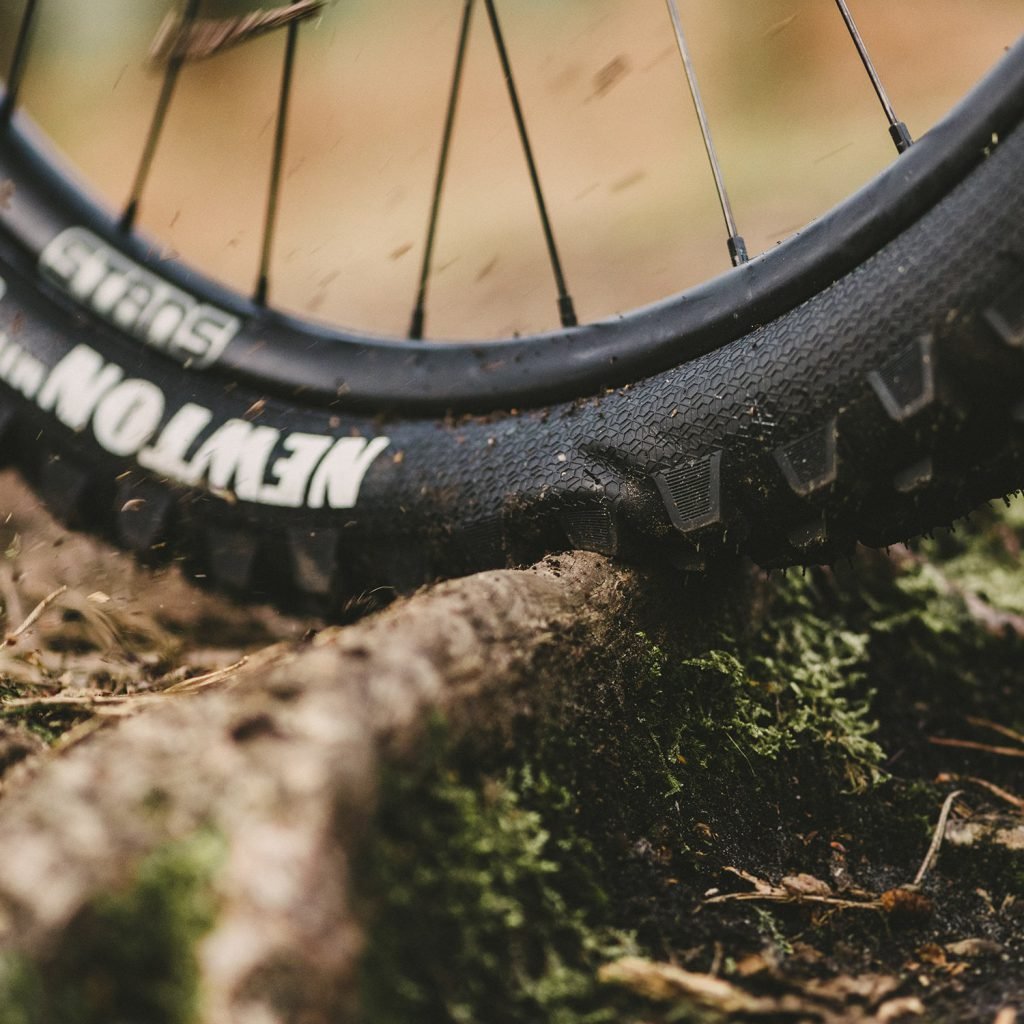 Newton MTR Enduro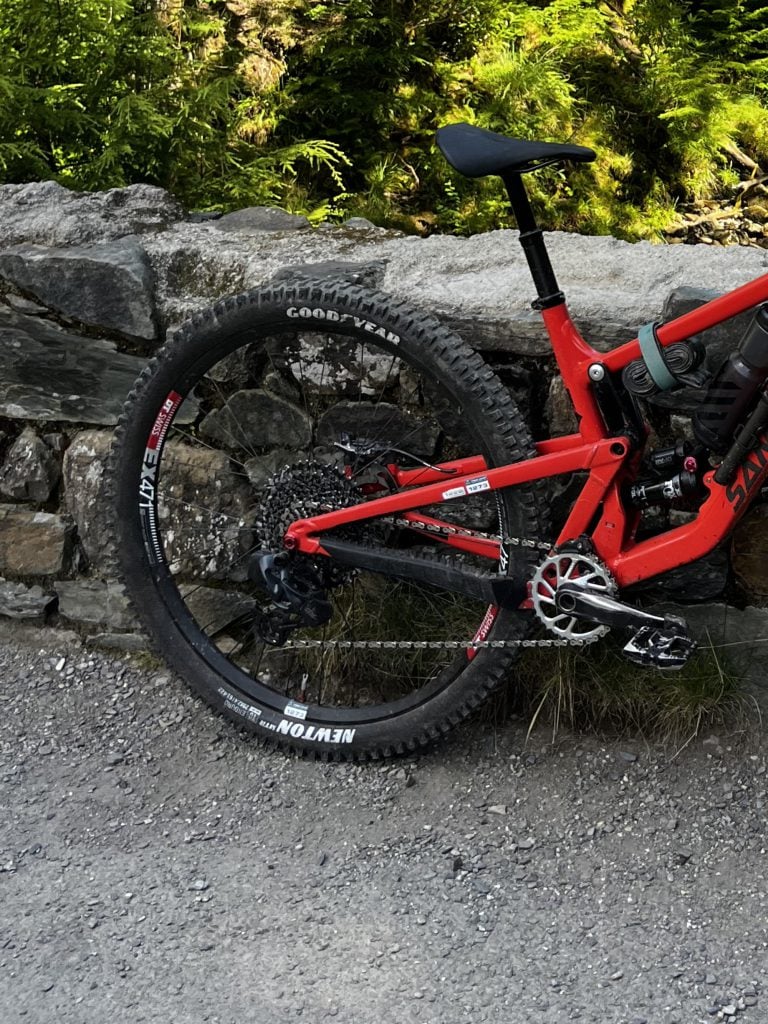 As long as your rear tire does what it's told you can't go wrong when it comes to MTB tires and the Goodyear Newton MTR Enduro 29″ x 2.4″ is no exception. Providing excellent braking traction with its pronounced center section knobs and great cornering characteristics it really stands out in the most common UK conditions – wet and greasy. The alternating square and L-shape shoulder knobs give that amazing "hooking up" feeling when a sudden change of direction is needed, all while rolling fast. We started at 25 PSI with a RockStop tire insert with the MTR for added rim protection, and soon dropped down to 22 PSI without any compromises in cornering ability. At this pressure, the Newton MTR feels like a magic carpet on the rear, complimenting the bike's rear suspension and giving improved damping. Weighing in at 1130g the Newton MTR Enduro isn't a lightweight MTB tyre, however we've not punctured, pierced or pinch-flat it once. Most people would rather take puncture protection over weight and we reckon the Newton MTR is a good blend of the two. Rear tires always wear out faster than front tires, especially on a mountain bike, and we're happy to say that the MTR holds up pretty well on most surfaces. Obviously if you're hitting shuttle laps every weekend on hard rocky terrain its going to get pretty cut up, but most tires behave that way. For Enduro racing and riding the 40/ 50/ 60a compound offers balanced levels of grip and treadwear.
Verdict
Mountain bike tires are a fickle and hotly debated topic within the industry, with some people choosing a brand and sticking to it through their entire riding career. Its rare that you'll be able to change someone's opinion on their tire choice too, and oftentimes they won't have tried another brand for years. There's nothing wrong with the "if it ain't broke, don't fix it" approach, however there could be something better out there – and the Goodyear Newton Enduro tires could be it. Confidence-inspiring, tough, grippy and not too heavy we reckon they're really good. Ridden by pros like Olly Wilkins, Jono Jones and Joel Anderson, the Goodyear Newton MTF and MTR are serious contenders in the MTB tire game!