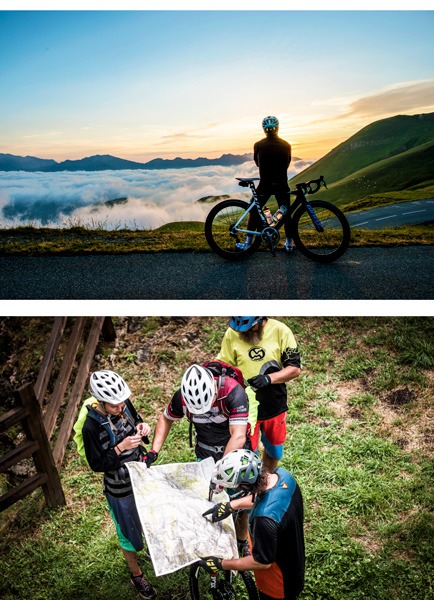 Skedaddle has over 25 years of experience delivering amazing adventures with the health, safety and comfort of our travelers at the heart of everything we do.
Ensuring we deliver safe cycling holidays has always been at the core of how we work, so in light of COVID-19, we have adapted and modified our procedures. We continue to work closely with all our partners and suppliers across the world to ensure that they are complying with COVID-19 related guidance locally while delivering an excellent experience for you. Our policies remain under constant review in line with recommended public health guidelines and best practices within the travel industry. Recognized measures to avoid transmission that have been gradually relaxed over the last year may have to be reintroduced again with little prior notice eg the use of face coverings or social distancing.
As members of ABTA, we're up to date with all the latest travel advice and they've created a handy Get Ready to Travel guide for those looking to head abroad. It contains lots of tips and useful information and we highly recommend reading their advice.
We've addressed some of the main areas that you may have concerns and questions about below, but as always, we love a good chat, so if there's anything else you would like to discuss, get in touch by calling us on 0191 265 1110 (toll-free US and Canada 1-888-414-6437) or emailing us at[email protected].
In short, you can cycle with confidence, safe in the knowledge we have everything covered.

---
Book with confidence
With travel restrictions and changing government guidance still present in our lives, we at Skedaddle are committed to doing everything we can to help more of you enjoy fun on two wheels in the most enjoyable and responsible way possible.
I'mhelp you better plan ahead with peace of mind, we want to reassure you that your holiday is financially protected and that you will be well looked after by us, no matter what happens.
Our promise to you…
If we have to cancel a tour because of COVID-19, you will have the option of a full refund. We'll only run tours in destinations that are safe and will always follow the most up-to-date government guidance. We will cancel any tours where the FCDO advises against all but essential travel.

Your money is

protected by ABTOT

, whether as a payment for a specific holiday or as a credit note. This means if you are entitled to a refund this is guaranteed, no matter the circumstances.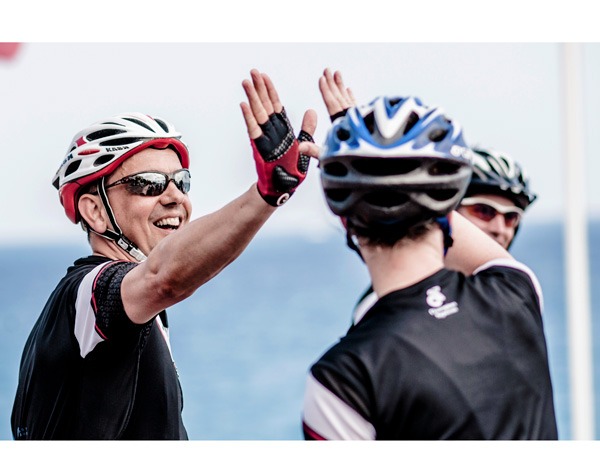 In addition, it's essential that you…
Have appropriate travel insurance so that if you fall ill and test positive for COVID-19 prior to (or during) your tour (whether in the UK or overseas), you will be financially covered for canceling your trip or any extra costs you might incur . Please contact our team if you need some advice. In doing so, we can ensure our local communities are impacted as little as possible and can continue to deliver the excellent holidays we know you love. This extended team are predominantly small businesses and our aim is to honor our commitments to them, so we can all rebuild after COVID-19.

Keep up to date with local requirements in your chosen destination. This might relate to testing or vaccination requirements for entering your destination or using facilities such as hotels and restaurants while you are there. These requirements can change often and while we will do our best to keep you up to date, you need to ensure you are aware of, and can comply with, any requirements which might be in place at the time you travel. Depending on the circumstances we may not be able to offer a refund if you can't comply with these kinds of requirements. For UK based travellers, the best source of information is the

Government's foreign travel advice

.
---

---
social distancing

,

enhanced hygiene

and face coverings
For the safety of everyone, we will be ensuring our cycle tours comply with local guidelines. In reality, you'll be out on your bikes most of the day enjoying the great outdoors, so you'll have plenty of time to relax and unwind.
Our group tours are limited to small groups – on average 10 people (maximum 16 people) as we believe this is the most responsible – and enjoyable – way to travel.

Face coverings should be worn in compliance with local guidelines, which in many destinations includes when using public transport, in shops and certain attractions, and whenever social distancing cannot be observed. Please be aware of face covering requirements for travel to your destination and contact us if you have any questions. In the absence of any legal requirements, we ask you to respect the wishes of any private businesses you might visit such as cafes or hotels.

Please let us know at the point of booking if you are unable to wear a face covering.

Our team continues to observe good hygiene practices, including regular handwashing and sanitizing, and request that customers do the same. Depending on where you travel, you may not be able to purchase supplies locally, so best to come with adequate supplies of hand sanitizer for use throughout your holiday.
---
If you display symptoms or test positive
For the benefit of yourself, the people you are traveling with and our team, please let us know as soon as possible if you test positive for COVID-19 or display any symptoms.
We recommend testing before joining any of our trips.

It is essential that you are in good health when embarking on your holiday. Under certain circumstances, we may ask you to take a test or provide proof of having had the vaccines. In the rare event you fall ill before or during your tour, it is essential you follow the guidelines provided by us in your pre-departure information.

If you are symptomatic or if you test positive this is likely to mean you are unable to join your trip.

If you test positive whilst on a Skedaddle holiday then we will assist you in reporting the illness and making appropriate arrangements, whether that be to quarantine or return home. In most circumstances, this will mean your participation in the tour will have to come to an end.
---
Vaccination status
In many destinations, you may need to be fully vaccinated to be able to join our trips.
If you are traveling to another country you may need to be fully vaccinated to enter, or to use facilities such as cafes or hotels.

s

some destinations may allow in-place testing of vaccination, but the nature of our trips means this often isn't a practical option.

There may be some situations where social distancing isn't possible

 

or where you will come in contact with people who aren't part of our group or team, such as hotel and restaurant staff. Because of this, we recommend being fully vaccinated to make sure you are as safe as possible.

Some destinations we visit have less developed public health facilities which can impact local residents' ability to access the same protections we might enjoy. In such cases, we strive to weigh up entry requirements and recommendations from our local partners to establish a responsible company policy on vaccinations that protects our customers, local teams and the communities we visit as much as possible.

Please let us know as early as possible if you aren't fully vaccinated so we can discuss any implications, including if you are able to join the trip.
---
Bikes,

vehicles and It isquipment
We know you love the extra support we offer on tour and so we've made sure you continue to have access to all these essential holiday components.
Our team will guide you through any relevant protocols when using bikes, equipment and vehicles on your trip.
All transfer staff will be adhering to recognized local hygiene guidelines and these vehicles will be regularly deep cleaned, with extra attention paid to regular touchpoints.
---
food and accommodation
Amazing food and lovely places to stay are a big part of the Skedaddle experience. All our accommodation providers are following relevant local guidelines relating to COVID-19. The impact of new measures should be minimal and may vary from place to place, however, these will always be clearly communicated to you by our team on the ground.
You may notice increased and enhanced cleaning and hygiene practices, in guest rooms and communal areas.
In some places, temperature checks will be conducted upon entering.
Measures promoting social distancing may be in place and you may be asked to avoid communal areas and touchpoints.
We will offer our usual high-quality lunches and snacks but you may notice a few changes to how these are delivered to allow for any local guidance.
---
Skedaddle team here to help
Our friendly team is on hand to answer any questions or concerns you may have before, during and after your tour.
Once you've booked a tour with us, we'll keep you updated on what you can expect from your chosen destination! Our Cycling With Confidenceguide will come with information you'll need to know and guidance on where you can find information on what you might need to consider pre-trip.
Our local representatives and guides will highlight any special protocols and ensure high standards of cleanliness throughout the tour.
We provide contact details for our local teams alongside emergency phone support 24/7, so if you run into any issues, help is just a quick call away.
---
Your valued cooperation
Friendship, trust and community have always been core Skedaddle values. We've been blown away by your support and flexibility and we hope we can rely on your continued understanding for the benefit of all: you, our local teams, accommodation providers and the people and places you visit. Given the ever-evolving nature of the situation, we may have to make decisions quickly, always with the safety and wellbeing of you and our team in mind.
After 25 years of delivering cycling holidays in a sustainable way, the ongoing pandemic's impact on our daily lives has reinforced to us the positive social, cultural and economic role cycle tourism can have. We have a responsibility to the people and places we travel to and we cannot wait to bring them more visitors again safely this year. That's everyone from Naomi and Dan and their teams in Italy and Spain, to our many local partners across the globe, our lovely guides, the hoteliers, and beyond.
Thank you to our extended community of Skedaddlers for your continued support and if you would like to chat about element of this information please give us a call.
---
Need more information? Get in touch for a chat!