As I live in the United States, it was difficult to find a domestic tour operation that led cycling trips to overseas destinations that were exciting enough to satisfy my sense of adventure. Here's where Skedaddle comes in. After a bit of internet searching, I came across Skedaddle and the new challenge was which of vast array of trip options was I going to choose. As I had never been to South America, and reviewing various trip notes, I decided the Colombia was the trip for me!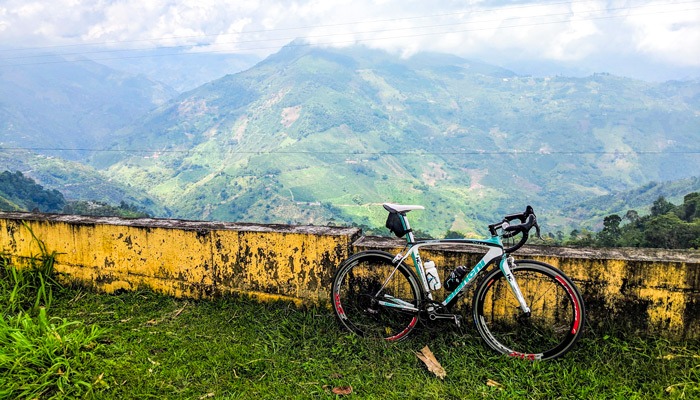 In the months leading up to the departure, with the building excitement driving me, I would constantly review the trip notes and use any free moment to go for a ride to help prepare for the mountain challenges that were to come.
Most of our group had arrived a day early to adjust to the altitude of Bogota, so we had our first group bonding experience in the courtyard of the hotel as we all assembled our bikes. Before we knew it, our bikes were loaded on the trucks, we were loaded on the van and we were off…our adventure had finally begun.
Over the next 13 days, we got to experience all Colombia had to offer; from the highs of Alto de Letras, peaking at 3,663 meters above sea level, to the lows of the sandy beaches of Cartagena, which lies exactly at sea level. Its hard to describe all the stories, memories and relationships you build with the now former strangers on the trip. There is no doubt this trip had its challenges, in part due to the climbing, the altitude, and the heat, but isn't it for the challenges that we sign up for these trips in the first place?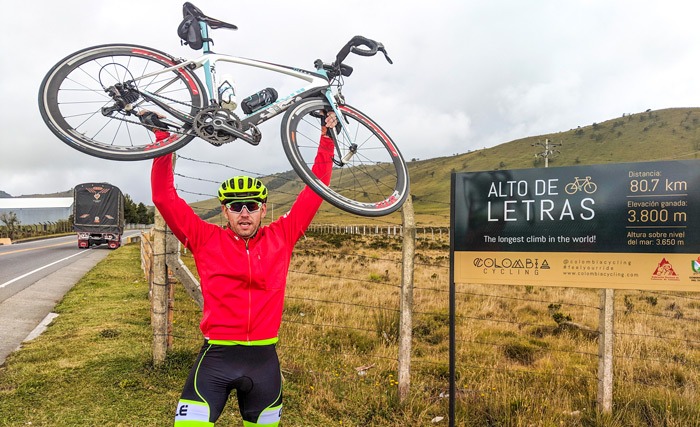 Gravity has not been my friend for a long time so I found the climbs particularly difficult. But each time I would think, "2 more kilometers and I'll hop in the van for a break", I would soon be cheered on by a fellow Skedaddler or a passing truck who would honk their horn in encouragement, or a group of school children who would run along side of us shouting the names of their favorite Colombian cyclists. What goes up must come down, and around every bend on the descent was a more stunning view than the last.
The two most unique aspects of this trip are the unique way you get to see Colombia most tourists do not, and an understanding of the passion and love of cycling the entire country of Colombia has. And passion can't help but push you over the next summit.
This is an experience I would recommend to anyone and I look forward to visiting all my new British friend on my next Skedaddle trip to the UK!'
Read more Customer Stories here!
Feeling inspired? Find out more about our Colombian road cycling holiday, our most ambitious and exciting road trip to date!