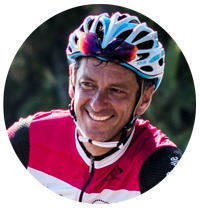 Wales, with its lush green hillsides, meandering river valleys and mountain top views has plenty to keep road cyclists happily entertained and challenged. We take a look at David Hall's (our trusted road cycling expert), favorite reasons for riding in Wales…
'I'd been considering adding Wales to our range for a couple of years – with its vast open countryside, genuine mountain roads and low traffic levels, it's an obvious choice for a week-long road cycling holiday. With some valuable local knowledge from one of our Tour Guides, Richard Manning, a resident of southern Wales, I started plotting some routes and researching locations back in 2020.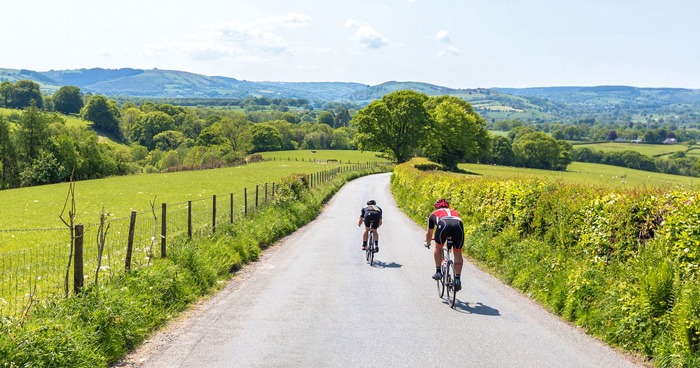 Unfortunately, we were still in the latter stages of lockdown so I had to wait impatiently until we were given the green light on travel. As soon as restrictions were lifted I packed my bags, loaded the bike and set out to ride the routes I'd plotted. After exploring for just under two weeks I had way more amazing, accessible and safe routes to choose from than I actually needed.
Fast forward to now, we have thoroughly enjoyed introducing Carmarthenshire and the Brecon Beacons as a new addition to the range that offers a fantastic taste of the fabulous riding and scenery of Wales.'
Explore our range of road cycling holidays in Wales here!
---
Here are our top reasons why we know you will love riding in Wales…
---

Brecon Beacons National Park
One of the UK's 15 National Parks, the Brecon Beacons is a stunning place to visit. Often described as 'rolling', the Brecon Beacons can really pack a punch! We had to work quite hard on the riding recce to 'iron out' a number of extremely tough sections that hadn't been very obvious during the online route plotting process. But, alongside some beautiful and often hilly riding, it also offers a diversity of landscape from moors to mountains, and lively, vibrant villages to pedal through.
Brecon Beacons is also an area with lots of culture, stretching from its more recent mining activity right back to ancient and pre-historic monuments. Blaenavon is a UNESCO World Heritage Site for industrial history, and the whole of the Brecon Beacons is a European and Global Geopark.
---
lush green valleys
Wales is so green! Croeso i'r Cymoedd – 'welcome to the Valleys' is a sign you will see frequently here. The valleys form a huge part of the identity of people and communities in south Wales, they are the places that people settle and gather away from the harsher terrain of the hills and mountains. For us cyclists, valley roads also provide some more gentle alternatives to the steep climbs or mountain passes.
Deep wooded valleys with waterfalls abound and the hillsides around you are bright and fresh. Riding alongside rivers, to the sound of the water bouncing over the rocks, is a beautiful experience and thin ribbons of tarmac on the clefts between hillsides make you feel like you are being drawn into magical hidden places.
---
Climbs galore
Whatever your preferred climbing style, south Wales has a climb to suit you! From steep and punchy to long, steady gradients of mountain passes we have created routes that offer real climbing variety. The Rhigos Mountain, with its broad sweeping hairpins close to the summit, is a particular favorite on the Carmarthenshire and Brecon Beacons trip. Part of a figure-of-eight-shaped route which allows us to take in the two enormous U-shaped glacial valleys the Rhondda flows through, it's a dramatic and memorable highlight to a fantastic day of riding.
---

castles and ruins
From the magnificent ruins of Tintern Abbey in the Wye Valley to the strategic strong holds of Carmarthenshire such as Carreg Cennen Castle, there are many atmospheric and authentic castles on our Wales routes. Some are nothing more than tumbling down silhouettes against the skyline, whereas others are maintained visitor attractions – but both remind you of the tumultuous history and the battles this area has seen.
---
The training ground of champions
Wales has some terrific roads and challenging terrain making it the perfect place for budding professional riders to build the fitness and resilience they need for success. South Wales has produced a number of cycling champions and not just Geraint Thomas! Owain Doull won gold at the 2016 Rio Olympics, becoming the first Welsh-speaking athlete to win Olympic gold. Elinor Barker won gold at the 2016 Rio Olympic Games and received a second silver this year in Tokyo. But, it is of course the image of 'G' on the Tour de France podium, draping the Welsh flag over the Yellow Jersey, that has become the iconic image of Welsh cycling.
All three of these champion cyclists started their career at the same club, Maindy Flyers in Cardiff and trained on the same challenging roads of South Wales that our two tours take in. Rhigos along with the Bwlch are two of the places Thomas honed his climbing craft. It's not just gradients that make champions, but grit. Welsh mountain weather can be wet, windy (note the number of wind farms you see) and cold, which helps to breed tough riders. Geraint Thomas has recounted in interviews the time he returned from a mid-winter ride so cold he had to head-butt the doorbell to get let in his hands he could n't turn the key! This toughness he says is one of the reasons he was so successful.
---
A unique cultural identity
Wales has its own language, its own foods, national customs and distinctive traditional music. The number of Welsh speakers has been steadily increasing with Welsh being taught as part of the curriculum up to GCSE level. It's not at all unusual to hear it being spoken and all public signs are in both languages. Often the Welsh place names are more intriguing and interesting than the English language versions. The Welsh name for Carmarthen is caerfyrddin (Cay-er-ver-thin), which literally translates as the Fort of Merlin (yes, the wizard called Merlin). A small tip is to watch out for place names with bryn or Mynydd in them. bryn means mound or hill and Mynydd means mountain, so there is a good chance there will be a climb involved!
The leek may be a symbol of Wales but the culinary choices don't stop there! Enjoy laverbread, a dish made of seaweed and often found as part of a cooked breakfast – it's full of iron that is so great for athletes! Bara Brith is a fruit cake made with cold tea, perfect slathered in butter at the end of a ride. Or mid-way through your ride enjoy some warm Welsh cakes, traditionally baked on a stone over the fire. Definitely don't leave Wales without eating Welsh Rarebit. An elevated version of the humble cheese on toast it is made with beer and a little bit of mustard then grilled to bubbling, savory perfection!
---
Explore our range of road cycling holidays in Wales and come join us for a ride!
---
Need more convincing? Check out this video from Cyclist magazine where they share more reasons to explore the mighty Brecon Beacons…