Welcome to Santiago! Located in between the Andes and the Pacific Ocean, this city is surrounded by some of the world's most impressive natural wonders, yet often gets overlooked, until now! From museums to markets, and spectacular views of the mountains all around, there is something for everyone to enjoy.
In a nutshell…
Santiago de Chile is the capital of Chile, and encompasses a whopping 40% of all Chileans within its boundaries. This makes it the 5th most populous city on the continent! It is widely recognized as the cultural hub of Chile, filled with many theatres, cinemas, museums and restaurants, for both locals and tourists to enjoy. All of this is accompanied by a breath-taking backdrop of snow-capped mountains, so you're constantly reminded of the country's famed natural beauty.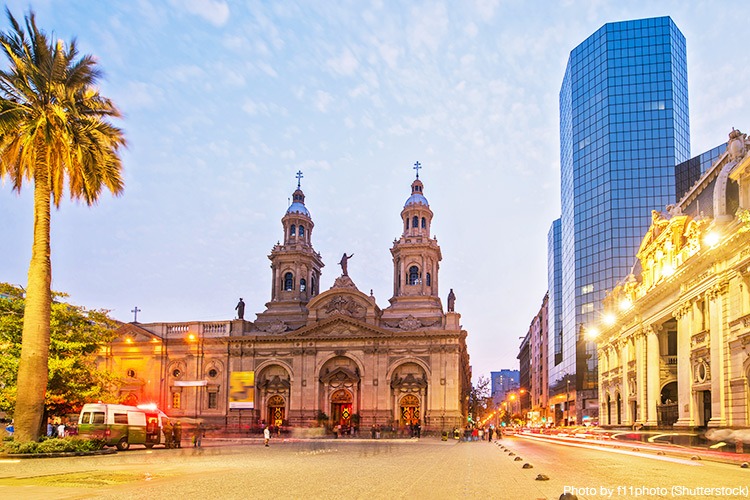 Sights not to miss…
Plaza de Armas is the central hub to all things in Santiago, as the main square in the middle of the city, it's aa great place for some people-watching too, buzzing with activity no matter what time of the day or year. You can sit on the benches under the cover of the palm trees and observe, or grab a refreshment at one of the many nearby bars or cafes.
Santa Lucia Hill is a hill right in the center of the city! Believe it or not, but it actually used to be a volcano! It's been extinct for at least 15 million years now, so no worries on that front. The hill itself is actually not very big, but it is packed with wonderful facades, fountains and stairs, and even two small castles (or forts) built by one of the most distinguished military engineers in the history of Chile, Manuel Olaguer Feliu. At 69 meters high, it also provides one of the best views of the Santiago's skyline and the andean mountains. The park on the hill is essentially vertical, so make sure you're wearing comfortable shoes!
Rebuilt five times due to fires and earthquakes, the Metropolitan Cathedral is a must-see due to its astonishing architecture. Make sure you take time to appreciate the ornate frescoes on the ceiling and the building's gilded columns. Also, the Palace of La Moneda (Chilean President's Palace) is only 10 minutes' walk away from here.
National Museum of Natural History is the ideal place to learn more about the country. It contains a wealth of information and anyone interested in history will enjoy the visit. But to learn more about the countries recent history, head to the Museum of Memory and Human Rights! It's a museum founded to reflect on and remember the regime led by Chilean dictator Augusto Pinochet. The visit to this museum won't leave you indifferent.
Barrio Bellavista is a colorful and charming neighborhood in Santiago. It is a very popular area with many restaurants, bars, and clubs. This really is the perfect place to get a taste for authentic Chilean nightlife.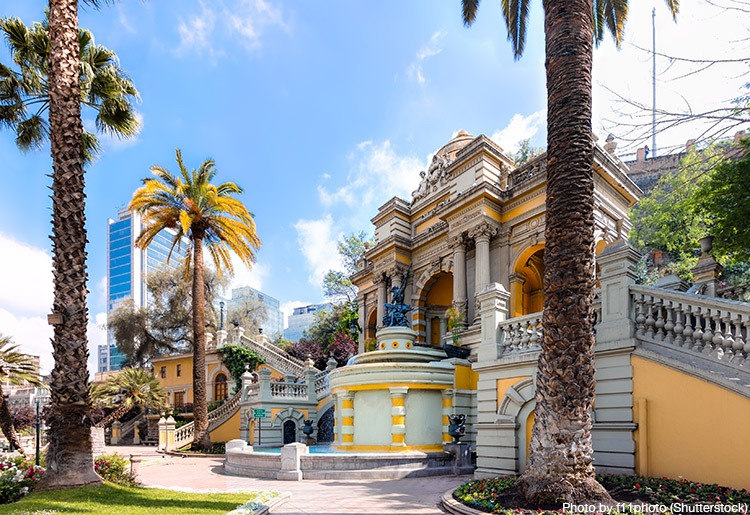 Flavors of Santiago…
Santiago is well known for its fantastically flavorsome dishes, but also has quite a good reputation for deserts. Ice cream shops such as Emporio la Rosawho offer weird and wonderful flavor combinations such as raspberry & mint, orange & ginger and of course with the classic vanilla, you can't go wrong.
Foodies will also enjoy the Central Market market, which although busy, is the best place to enjoy the variety of fresh seafood (voted '5th best market in the world' by the National Geographic)!
Dishes to try…
– empanadas, like the Latin American version of a Greggs pasty, but a lot more cultured! The name is derived from the Spanish verb empanar, meaning to wrap or coat in bread and they are generally filled with combinations of meats and cheeses. The local artisans will create some unique flavors you will struggle to recreate elsewhere!
– caldillo de congreo is one for the more gastronomically adventurous… this eel soup dish is a classic in this region, with the preparation involving the boiling of eel fish heads with onion, garlic, coriander, carrots and peppers.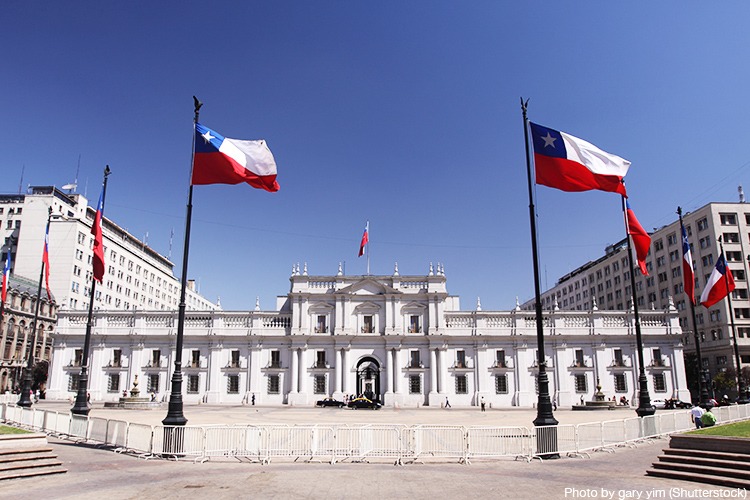 Our team says…
'I love Santiago! On a Sunday morning, the main street along the river is closed to traffic as bikes take over and you can join hundreds of locals for a morning cycle up to the cable car at San Cristobal.' – Lizzie, Family Cycling Expert
'Make sure to visit the 'Museum of Memory and Human Rights' and the Augusto Pinochet museum in Vitacura, to get the true understanding of the country's history. The museums give you a great overview of different perspectives!' – Steve, Chief Guide
'My favorite day trip from Santiago is visiting Valparaiso. I like to wander around here, it's a very vibrant city! Also, definitely check out the bar scene while in Santiago.' – Andrew, Cycling Adventures Expert
Feeling inspired? Experience Santiago de Chile yourself…
Chile holds a special place in the heart of Skedaddle, this is where the idea of ​​the company was born. With this in mind it's only fitting we have a great range of guided cycling holidays here, so that you too can experience this amazing country and its lively capital! Most of our trips exploring Chile start or end close to Santiago, so we strongly recommend you come early or stay a bit longer after the tour has ended.
If a landscape of snow-capped volcanoes, deep valleys, lakes and monkey puzzle tree forests set against the awesome Andes sounds great to you, then join us in exploring magnificent Lake District on our cycling adventure in Chile and Argentina. Alternatively, come along on our gastronomic adventure discovering the world-famous Chile's Wine Country that is home to some of the finest new-world wines currently produced.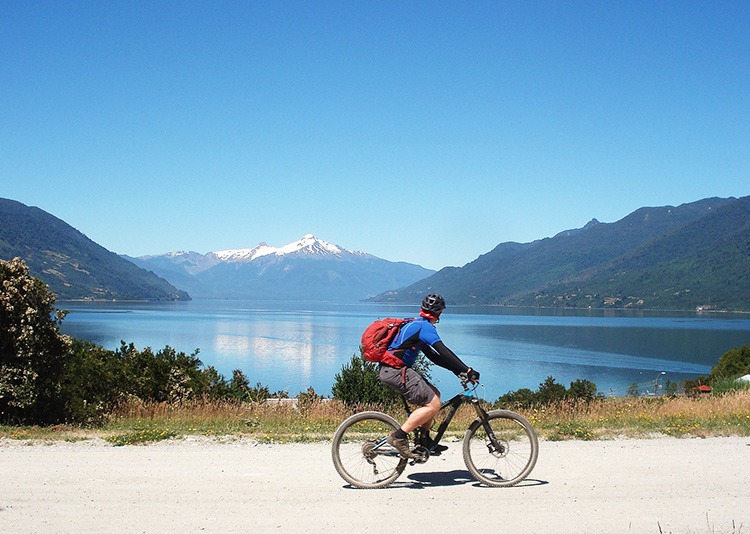 If road cycling is more your cup of tea, then we got you covered too! Based on the success of our mountain biking holidays in this region, we have introduced a road cycling version of the Lake District Explorer. It's a perfect and accessible choice for those cyclists looking for a spectacular destination.